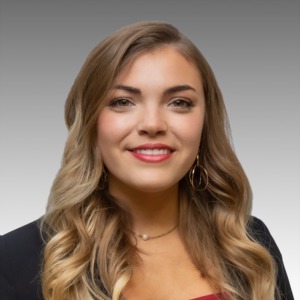 Morgan was born and raised in Virginia Beach. After graduating from Atlantic Shores Christian School she Decided to further her education at Liberty University where she is studying business. In her free time, Morgan enjoys singing at church, playing volleyball, going to the beach, and spending time with family. Morgan values personal relationships and always makes sure the people around her feel comfortable and important.


We worked with Morgan and she was absolutely amazing. We currently live in another state, and she was so helpful in video chat tours, answering all of our questions, and showing us homes quickly to ensure us being able to see listings that are going so quickly in the market. I highly recommend Lonnie Bush Real Estate, and specifically Morgan when looking to buy a home!
- Alannah G.




These people are real and genuine and truly desire to help you get a great deal on the house of your dreams. Morgan Chappell was truly professional to work with. She always responds quickly to inquiries and is quick to answer any questions you have!
- Chap C.




Morgan Chappell was an absolute delight to work with. Not that we're picky but we do have some specific tastes and needs. Whenever we needed something, Morgan was always ready to accommodate with yeppers and a great attitude. Would 100% recommend to friends and family!
- Kevin L.




I can't say enough how impressed I am with Morgan Chappell and the Lonnie Bush team. They are truly professional and I felt very taken care. They were both knowledgeable in their fields and had no problem answering my questions.
- Duncan J.




I knew exactly what to do. But in a much more real sense, I had no idea what to do. So I contacted Morgan Chappell! She will get you on the right track for your home buying needs!
- David B.